Pre-Engineered Steel Buildings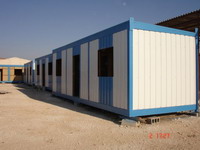 The benefits of a pre engineered steel building come from the construction material itself – steel – and how the structure is built. The combination of metal construction and pre engineered components provides three main advantages:
Cost

. Because the labor to put up your building is drastically reduced, you can save 30% or more over more traditional construction methods.
Speed. Pre engineered steel buildings can be operating in 60 to 90 days, instead of six months or more.
Durability. Without requiring repainting or other maintenance, steel buildings are guaranteed to last 20 to 30 years, depending on the manufacturer.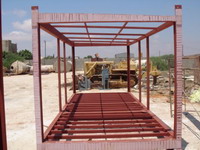 Steel is a remarkable material that has been steadily increasing in popularity for construction. It is 66% recyclable, which offers both environmental and financial benefits, and is especially strong and durable. There are a number of options available for building with steel, and one of the most innovative of those options is pre-engineered steel buildings. They are planned, designed and almost pre-built at the factory itself. They just have to be assembled after they reach the building site. They are pre-drilled, pre-cut and pre-welded and just need to be bolted together. This can often be done quickly and with a minimum of professional assistance, and sometimes with none at all.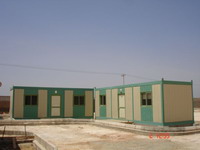 They are quicker, easier and almost 50% less expensive than conventional buildings. Besides, they can be designed as per exact specifications. Elements of the site, other buildings in the area, proposed purpose, and other elements can be taken into consideration. This is the reason for the increasing use of pre-engineered steel buildings for schools, offices, houses, stores, churches and recreational places.
Pre-engineered steel buildings, which have no support columns, are known as clear-span buildings. Though they maximize floor space, they cannot be expanded in width. On the other hand, multi-span buildings have unlimited scope for expansion and are thus are often a popular choice for offices and residential buildings.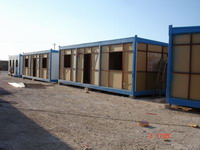 Pre-engineered steel homes have also become very popular in recent years. They offer affordability and flexibility, among many other benefits. There are two kinds of pre-engineered steel buildings: modular and manufactured homes. The only difference is that manufactured homes need not be built as per the building codes, unlike modular homes. For this reason, modular homes are often considered to be more sturdy and reliable.
Whether you're creating a manufactured home, modular home, or even a new office, pre-engineered steel buildings offer a vast array of affordable and durable options.