AFWAG Building System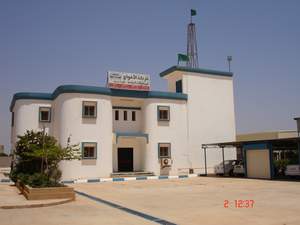 Variety
Afwag Building Systems provides a wide variety of steel buildings for an impressive array of custom designed projects. Whether it is commercial, industrial, institutional, multi-story, or economical warehouse buildings, Afwag can deliver. Plus, a complete metal roofing division for new and re-roof projects provides Afwag the opportunity to meet every customer need.
Experience
Afwag combines flexibility and speed with computer-aided design, detail, and manufacturing. In the capable hands of Afwag professionals this system provides fast solutions and quality building designs. Afwag is a strong international manufacturer serving many long-time Afwag Builders. We are Men of Iron for Building of Steel and it shows. Our quality systems have been proven with 30 years of exporting worldwide of our support partners.
Flexibility
The Afwag frame building product line may be configured in a nearly limitless combination of widths, lengths, and heights. This flexibility and the addition of other materials such as block, brick, glass, and pre-cast provides Afwag the ability to meet any architectural opportunity our customers' desire.
Quality
Afwag maintains certification through our support partners in both the American Institute of Steel Construction and ISO 9001. Afwag demonstrates, through a rigorous examination process, the capability of our engineering, manufacturing, and sales systems. Afwag provides a high quality building, delivered complete and on time, with a consistent focus on customer needs
AFWAG . . . Your Partners in Performance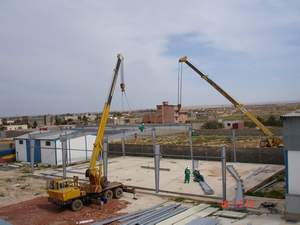 At Afwag, we have designed our processes to compliment the Design Build approach. It helps you get the most value for your building investment. When you choose the Design Build approach, your Afwag builder will work with you, from planning to comple­tion. This single source approach gives you immediate access to our experienced building professionals from the very beginning.
The Design Build Approach provides you with...
Speed
Reduces your construction time compared to other construction approaches.
Efficiency
With you and your builder working as a team, there is no duplicated effort or wasted time.
Economy
Because your Afwag Builder handles many aspects of the project, total costs are lower.
Experience
Your Afwag Builder is a design-build specialist.
Responsibility
You can continue to handle the day-to-day needs of your business, rather than deal with construction details, knowing your Afwag Builder is your single source responsibility for your building project.
AFWAG . . . Your Partners in Progress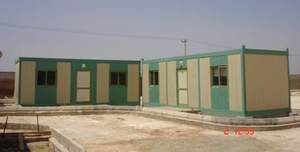 Flexible, Good-Looking Designs
From a simple warehouse, to a complex, multi-story facility, flexibility is a key benefit of Afwag Building Systems.
Imagination
With Afwag , You'll have Unbelievable design, Long life buildings and more resistance for external severe weather conditions.
Growth
Afwag buildings can be easily modified including fast, economical additions.
Savings
Afwag buildings easily accept energy efficient insulation systems for long-term heating and cooling savings. Plus, our durable components and quality construction result in minimal maintenance requirements.
AFWAG . . . Your Partners in Design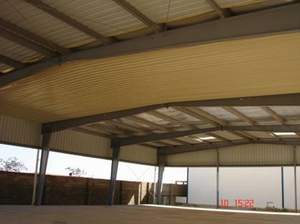 Structural Systems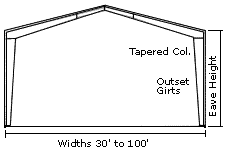 Gabled Clear Span

This is generally the best frame system when wide-open interiors are desired, such as commercial and industrial installations, hangars, or recreational facilities.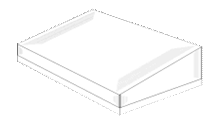 Single Slope Clear Span
The rafter members allow easy, economi­cal interior framing and finishing. Clear spans are ideal for additions, small arenas, manu­facturing and flexible strip malls.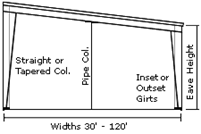 Single Slope Multi Span
The clean, straight lines of a single slope structure are ideal for retail centers and office facilities, in addition to many other commercial and manufacturing applications. Mezzanines can be easily added for office areas, classrooms, or extra storage.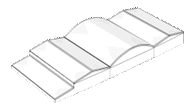 Gabled Multi Span
One of the most cost effective low-rise structures--ideal for factories, ware­houses, or mixed use facilities.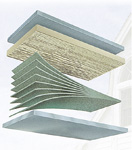 Exteriors &Wall Systems
Choose an exterior that incorporates a combination of brick, wood, glass or any other conventional material. Select a clean, simple economical facade using painted metal panels. The choice is yours. You have complete design freedom.



AFWAG . . . Your Partners in Excellence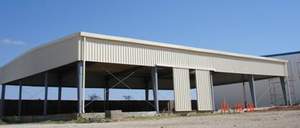 Your Afwag Builder has great ideas.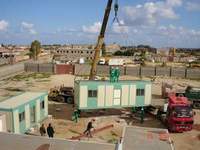 Just as you know, your business and the purpose of your new building, your builder knows how to make everything come together to work best for you.

Capitalize on the experience of a builder with imagination who can take your vision and turn it into a successful building project.
Your Afwag Builder has a wealth of knowledge and experience.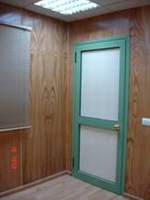 Afwag Builders must meet the qualifications of our company and are held in high regard by the construction industry.

By choosing an Afwag builder you have the security of knowing your project will be in the hands of a capable professional who has teamed up with a reputable manufacturer.
Your Afwag Builder will coordinate your building project.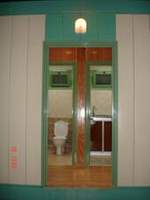 Why spend your time putting all the aspects of your building project together, when one source, your Afwag Builder, can handle these details for you.

By choosing a Afwag Builder you can focus on all the other aspects of your business, knowing your building project will move forward.

Working together as a team with your builder will save you time, allowing you to enter your building sooner.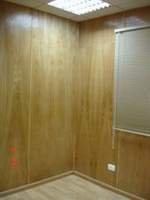 Avoid unexpected and expensive change orders often associated with the bid process. Work with your Afwag Builder and enjoy peace of mind working with a sound, well-defined budget for services, materials and subcontracted work.

Your Afwag Builder can help you get the greatest return on your building investment.
Your Afwag Builder will help you succeed.